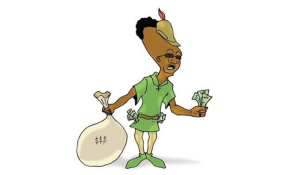 Photo: The Herald
The Constitutional Court (ConCourt) yesterday dismissed an application by Higher and Tertiary Education Minister, Jonathan Moyo (pictured), who was challenging his arrest by the Zimbabwe Anti Corruption Commission (ZACC).
The nine-member ConCourt bench, headed by chief justice Luke Malaba, unanimously agreed to throw out Moyo's application, saying the he should instead challenge his arrest and placement on remand in the Magistrates' Courts.
In November last year, ZACC officials arrested Moyo on corruption charges involving more than $400 000 from the Zimbabwe Manpower Development Fund (Zimdef), which falls under his ministry.
Moyo approached the ConCourt to challenge his arrest. He received temporary relief after the court, then headed by the late former chief justice Godfrey Chidyausiku, suspended his arrest pending the court's determination of his application.
Moyo, his deputy, Godfrey Gandawa and Zimdef chief executive officer, Frederick Mandizvidza, are accused of unlawfully benefiting from $430 000 of the parastatal's money between November 2015 and June 2016.
Some of the funds were allegedly used to buy bicycles by Moyo who distributed them in his Tsholotsho North constituency.