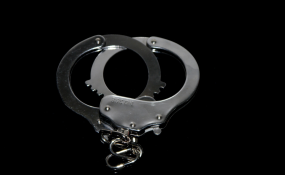 Photo: Pixabay
By Fungai Lupande
Three police officers who connived with three civilians two of whom are father and son to rob an Indian investor of $56 000 at a fake roadblock in Belvedere, Harare, were on Monday sentenced to an effective three years in jail each.
In passing sentence, regional magistrate Mr Elijah Makomo said he was worried that people will avoid police roadblocks for fear of being robbed. He sentenced the six to five and a half years each but suspended two years for five years. Furthermore, six months of the sentence were suspended on condition that they restitute the complainant, Junaid Pervaiz, of $6 311 each on or before December 18 this year.
The six are Dickson Morosi (32), Kundai Makwarimba (35) and Fortune Sibanda (29), Bekezela Masuku (44), Chris Kadungure alias Butter Makiyi (46) and Kelvin Makiyi (28). Kadungure is father to Makiyi. Makwarimba and Sibanda are stationed at Harare Central Police Station and Morris Depot and have 12 and eight years' experience respectively.