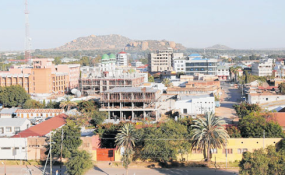 Photo: Emmanuel Herman/The Citizen
Arusha — CENTRAL government employees who are supposed to relocate to Dodoma, but will still be in Dar es Salaam come 2019 should consider themselves jobless, because even the State House will pack its bags in two years.
President John Magufuli revealed here that, he intends to move to Dodoma, the new capital city by the year 2019; "The Prime Minister, Mr Kassim Majaliwa has already shifted to Dodoma. The Vice-President, Mama Samia Suluhu Hassan on the other hand will be migrating there next year," he stated.
"Therefore, after 2019, when the State House shifts to Dodoma it will be strange to see any ministry, central government offices and related institutions still sticking to Dar es Salaam and those that are going to be stubbornly clinging there, should consider themselves sacked automatically," the Head of State insisted.
The President pointed out that there is no way that the country will continue to dillydally with the issue of moving its capital to Dodoma; "The Father of the Nation, Mwalimu Nyerere issued the directive way back in 1973 and it is unfathomable that we are still dragging our feet over the issue," he said.
In another development; President Magufuli advised residents of Arusha to shun cheap politics, "There is no way we can ever make development strides by steeping into cheap politics that divide people; nobody here was born supporting any political party!"As far as I am concerned, politics that deserve attention is that which deals with development and my government has started to set aside more than 40 per cent of our annual collections of 1.3 trillion/- into development projects," said Dr Magufuli.
The figure translates to 520 billion/- worth of development projects every year, he said, adding that already the government is working to ensure that clean water reaches all villages in the country and every child accesses quality education and the nation gets industrialised.
"You have already heard that the World Bank has reported Tanzania to be the third fastest growing economy in Africa after Ethiopia and Ghana.
The Global Economic Prospects for Africa, South of the Sahara indicate that our country's economy is set to grow at 7.2 per cent, similar to that of India," said Magufuli.
Apparently, Ethiopia tops the bill with 8.3 per cent growth rate, followed by Ghana which records 7.8 per cent and Tanzania with projected 7.2 per cent. This therefore makes Dar the strongest economy within the six-State East African Community (EAC).