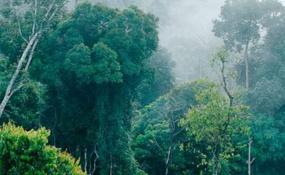 Photo: The Ethiopian Herald
By Homa Mulisa
The World Agroforestry Centre (ICRAF) launched a new Provision of Adequate Tree Seed Portfolios (PATSPO) project that would enhance productivity and resilience of forest landscape restoration to strengthen Ethiopia's green development strategy.
The four year project is financed by the Norwegian government to be implemented by World Agroforestry Centre in full coordination with the Ministry of Environment, Forest and Climate Change (MEFCC) and the Ethiopian Environment, Forest Research Institute (EEFRI), revealed Dr. Kiros Meles, Country Representative of ICRAF at the project launching.
As Ethiopia has an ambitious plan of restoring 20 million hectares of degraded land, Adequate Tree Seed Portfolios project is expected to contribute a lot to the initiative, said Soren Moestrup, who works on the project.
"While a lot of tree planting is going on here in Ethiopia to restore degraded land and forest landscapes, there is a superior need of tree seeds that are genetically improved and adopted to the climatic situation of the country. If you don't get the right seed, it might die or not produce what you want to produce," he further noted.
The project will help Ethiopia to strengthening the existing tree seed organizations through providing research based information in relation to all aspects of seed procurement, noted Dr. Lars Graudal, Team Leader of Tree Productivity and Diversity at ICRAF Nairobi.
In his presentation, he further noted that it will also ensure forest restoration projects and tree planting actors to have high quality tree seed thereby strengthening nation's climate resilient green economy strategy.
Dr. Minasie Gashaw, Advisor to the State Minister at MEFCC for his part expressed his belief that this project, being the first of its kind in the country would strength the country's afforestation and reforestation efforts with the provision of access to quality tree seeds. "Our ministry would do its part with the stipulation of policy and strategic frameworks to successfully implement the project," he added.