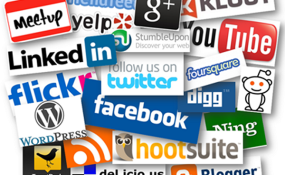 Photo: The Herald
Police training and recruitment processes came under the spotlight Monday in the ongoing trial of Pastor Evan Mawarire when senior detective left a packed courtroom in stiches after appearing tech-stupid.
The Central Investigations Department (CID) boss failed to correctly identify YouTube, the video sharing said to have been website used in committing the alleged crime.
Mawarire is being charged with attempting to subvert the government a case stemming from his #ThisFlag social media campaign of last year which led to anti-government protests around the country.
He is also facing another charge of incitement to commit public violence at the Harare magistrate's court.
At the Monday High Court hearing Edmore Runganga, a detective chief inspector with the Central Investigations Department Law and Order Harare Charge Office, was behind the witness box.
He was asked by Justice Priscilla Chigumba to substantiate charges faced by the activist cleric and, to the amazement of the gallery, could neither correctly pronounce nor list the social media accounts supposedly used by Mawarire.
"After viewing the video footage on yourtube (sic) where he was encouraging Zimbabweans to shut down the country and revolt against government," he said.
Even the incarcerated #ThisFlag movement leader, who wore an expressionless face for most of the time, smiled from the dock while a number of those in attendance laughed mildly at the ignorance.
The police office continued with his statement confidently adding to the spirit by referring to a compact disc on which four videos downloaded for evidence are stored as a "video cassette.
"I then asked our IT guru to put the videos on the video cassette," he said referring to the disc he was being asked to confirm as exhibit.
Runganga also constantly referred to the judge as "My Lord" until Justice Chigumba could take no more and told him to address her as "My Lady". But the CID chief repeated the mistake, only to correct himself after the room again filled with chuckles.