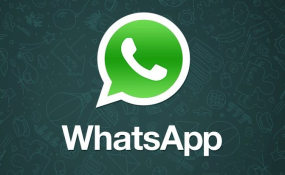 Photo: Whatsapp
Lowly paid domestic workers are the most affected by the cash crisis as withdrawal percentages being demanded by dealers wipe out their modest wages, Mendy Lusaba, founder of Domestic Workers Association of Zimbabwe, said.
The cash crisis situation has forced some employers to pay their domestic workers through Mobile Money transfer services such as Ecocash, Telecash and MyWallet.
But local Mobile Money Agencies are demanding between 15% and 20% for any amount being cashed out from mobile wallets.
"Some domestic workers are now working for as little as $10 per month after the mobile transfer and cash out charges which is pathetic," Lusaba said in an interview.
"To make matters worse some (domestic workers) who have approached their association complain that their employers are leaving them with just three slices of bread for the whole day."
According to the association, domestic workers in the country are paid between $50 and $100 dollars depending on their employers.
"So imagine if a domestic worker is paid $50 and the Mobile Money Agency demands 20% of that amount what will be left," said Lusaba.
"And some of these domestic workers are even going for months without being paid because the employers' excuse is that, all is not well in the economy or they are not getting paid at their work place."
She added, "So their situation is bad despite them working for so many hours under harsh conditions."
Lusaba said they have now formed a social media grouping (WhatsApp group) of domestic workers where they share their experiences. She said the association helps them to solve some delicate issues that arise in their line of duty.
"But not all employers are like that, some have even gone an extra mile of assisting their workers to cushion their workers because of their valuable contribution in the upbringing of their children," said Lusaba.