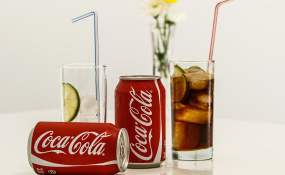 Photo: Pixabay
opinion
By Ivo Vegter
South Africa is groaning under harsh water rationing measures. Government simply cannot supply as much water as we'd like to use, at home, in agriculture, or in factories. Perhaps it's time to rethink why we rely on government at all.
I have seen some pretty remote, desperately poor places in my life. But no matter what kind of dry, distant, derelict dump you're in, you can always bet that purveyors of soft drinks and beer got there before you. You might not be able to get abundant, safe drinking water, but you can always fall back on an ice cold lager or Coca-Cola, at prices even the poor can afford.
Compared to the demonstrable success of the free market in getting such drinks to everyone, everywhere (except the socialist paradise of Venezuela), government water services are pretty dismal in many places.
Any service, when provided by the government, ends up being rationed. Rich governments sometimes manage to create services that look acceptable, but there are extraordinarily few public water systems that don't lose money. In poor countries, there is more pressure to keep prices artificially low, so shortages inevitably arise. To make ends meet, quality deteriorates, and rations are imposed....