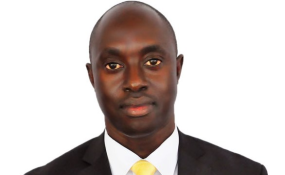 Photo: The Monitor
By Juliet Kigongo
The Court of Appeal has nullified the election of Igara East Member of Parliament, Mr Andrew Martial, a supporter of the ruling National Resistance Movement, citing voter bribery and uttering defamatory statements.
Three justices including the Deputy Chief Justice Alponse Owiny-Dollo, Fredrick Engonda Ntende and Richard Buteera ordered the Electoral Commission to organise fresh elections to fill the vacant post.
The justices overturned the ruling of Mbarara High Court judge, Mr Wilfred Nabisinde who confirmed Mr Martial as the Igara East MP on grounds that the petitioner, Mr Michael Mawanda had adduced no sufficient evidence to warrant a nullification of the election results.
However, after a careful perusal of evidence on record from the lower court, the three justices of the Court of Appeal said they were satisfied that there were irregularities in the voting, tallying and announcement of results given the arithmetic variations on the Results Declaration Forms which affected the outcome of the election in a substantial manner.
The justices also accepted Mr Mawanda's evidence against Mr Martial on bribery and defamation, hence cancelling his victory.
Mr Martial is one of the NRM MPs who are openly opposed to the planned scrapping of the age limit for presidential candidates from the Constitution.
His constituency, Igara East, in Bushenyi District, borders Igara West that is represented by Mr Raphael Magyezi, one of the architects of the scheme to scrap the age limit.
The court also ordered Mr Martial to pay Mr Mawanda, an NRM supporter who contested as Independent, costs of the petition.