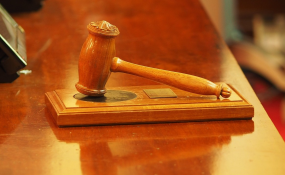 Photo: Pixabay
A ruling is expected in the Wynberg Magistrate's Court on Wednesday on whether Anthony Peter Freedendal, who has been found guilty of sexually abusing eight children in Cape Town, should be extradited to Australia.
Freedendal, 76, faces 15 charges of indecent assault, five of persistent sexual offences with a child and four charges of sexual intercourse with a minor in Australia.
At his previous appearance in September, Freedendal requested a postponement because his lawyer William Booth was not in court.
Freedendal was previously released on bail in Australia and travelled to Cape Town in 2011.
He had not returned to Australia to face trial.
In 2014, Freedendal was arrested, charged and sentenced for sexual offences, reportedly involving three boys and five girls in Cape Town, who attended the same church as him.
He would apparently invite them for sleepovers.
At the time of his arrest, the Hawks said: "His sins followed him to Sea Point, where he was hiding."
Freedendal was arrested at Pollsmoor prison in August at the request of Australian authorities.
Source: News24