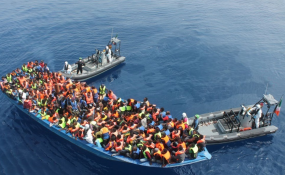 Photo: liberation
Rabat — Morocco and Sweden are determined to reinforce cooperation in several areas, especially in the migration field.
In a statement to MAP after his meeting with minister of Moroccan expatriates and migration affairs Abdelkrim Benoutiq, MP Lars Tysklind, who is leading a Swedish parliamentary delegation on a visit to Morocco, said that talks touched on migration cooperation.
"Migration is a challenge for both countries," he said, noting that the two parties also examined means to promote cooperation in other sectors as fisheries.
According to a statement by the ministry, the talks discussed relations between the two parties, the Moroccan community living in Sweden and prospects for the Moroccan-Swedish migration cooperation.