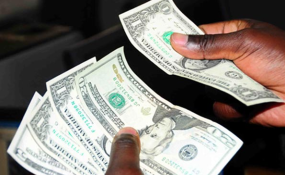 Photo: Daily Monitor
By John Kachembere
Zimbabwe could soon experience massive bread shortages if the current foreign currency crisis is not resolved, baking industry players have said.
Bakers Inn chief executive officer, Ngoni Mazango, said the country's baking companies, which import nearly 70 percent of their raw materials, were under pressure from the current foreign currency shortages.
"We import quite a lot of critical raw materials such as flour, fats, packaging and milk powders, among other things, and securing these resources without foreign currency is a tall order," he told The Financial Gazette.
Zimbabwe is experiencing acute foreign currency shortages due to low exports and declining foreign directive investments and Diaspora remittances. This has resulted in delays in the processing of outgoing payments for the procurement of raw materials.
Industry experts said bread shortages could spell disaster to millions of Zimbabweans, who depend on the starch.
The local baking industry has an installed capacity of 1,8 million loaves a day, but economic constraints are hampering the attainment of high figures, especially delays in foreign currency payments.
Official figures show that bread sales have gone down from the normal 1,25 million loaves per day to 1,1 million loaves per day.
The baking sector, which contributes 2,5 percent to gross domestic product and employs 3 500 people, down from a peak of 6 000 before agrarian reforms in 2000, has also seen up to 93 small bakeries closing shop owing to economic challenges as well as stiff competition from major bakeries across the country.
Mazango, who is also the National Bakers Association of Zimbabwe (NBAZ) spokesperson, said the industry has engaged the Reserve Bank of Zimbabwe to avert bread shortages.
"We have engaged the relevant authorities and they have listened. They are trying their best under the circumstances to give the industry its foreign currency allocation, but at times this is not possible," he said.
The NBAZ, the Grain Millers Association of Zimbabwe and government are working towards increasing wheat production to ensure constant supply of raw materials to the baking industry and reduce imports.
Zimbabwe requires between 350 000 and 450 000 tonnes of wheat per year but production has been on the decline due to a myriad of challenges.
Farmers have complained that the cost of wheat production was too high and returns based on local prices too low to allow viability. But they contend the wheat industry is a strategic industry that requires support and funding.
Mazango noted that contract wheat farming could help reduce wheat and flour imports, thereby boosting the local baking industry.
"Look at what has happened with command agriculture, where the country has harvested over one million tonnes of maize and we have reduced our grain import bill. If we can do the same with wheat, then we can use the foreign currency to revive the baking industry," he said.
Zimbabwe is this year expected to save over $500 million by cutting grain imports following increased maize production under the command agriculture scheme.