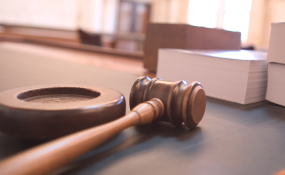 Photo: Joe Gratz/Flickr
A 32-year-old man found guilty on 26 counts of kidnapping, assault, rape and robbery has been sentenced to 10 life terms and an additional 159 years.
Tinashe Max Makisi Virima was sentenced in the High Court division sitting in Thohoyandou, in Limpopo on Thursday.
Virima, 32, committed the crimes between 2013 and March 2015. He kidnapped, assaulted, and sometimes raped his victims.
Virima committed the rapes and robberies in the company of his friends who are on the run from police.
"They would ambush the complainants in their cars... rob them and proceeded to rape the female victims. Some of the rape victims would be raped after their houses were broken into,"' said NPA provincial spokesperson Mashudu Malabi-Dzhangi.
Virima pleaded not guilty to all the charges and elected to remain silent. He claimed that he was in Zimbabwe when the offences were committed.
But state prosecutor Advocate Zwodangani Mabodi led oral and DNA evidence which linked him to the crimes.
The court imposed the prescribed life sentences in the rape and 15 years each in the robbery with aggravating circumstances counts.
The sentences will run concurrently.
News24