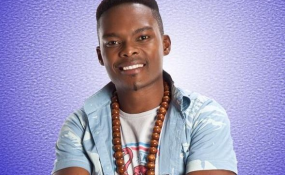 Photo: Dumi Masilela/Instagram
The three men arrested in connection with actor Dumi Masilela's attempted hijacking are appearing in the Benoni Magistrate's Court on charges of murder on Friday.
Gauteng police spokesperson Lieutenant Colonel Lungelo Dlamini said the three men who had been held in connection with the failed hijacking of Masilela had been charged with murder as well.
The 29-year-old Rhythm City actor died in August after he was shot at by the occupants of a black Jeep.
The actor and former professional football player was shot once, but still managed to drive himself to hospital, where he had surgery. He died later that day as a result of his injuries.
Three people were arrested shortly after Masilela's death.
Dlamini said following further investigation, the three men had been charged with murder as well as attempted hijacking.
Source: News24