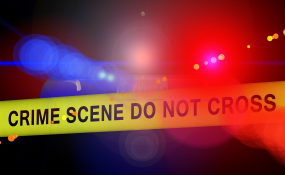 Photo: Jobs for Felons Hub/Flickr
The Limpopo Department of Transport has condemned the "pure act of criminality" after a female traffic officer was hijacked in her official vehicle outside her house in Lenyenye, Limpopo on Wednesday evening.
Department spokesperson Joshua Kwapa said the officer was unharmed in the hijacking after she stopped outside her house in her Golf 6.
"For us, this is a pure act of criminality. Some of the officers take official vehicles home with them. When she stopped outside her house, she was blocked off by criminals," Kwapa said.
"We are obviously very concerned about the safety of our traffic officers. Luckily, she was unharmed during this incident," he said.
Kwapa said, after the officer was hijacked, she went to the police station to report the matter.
Limpopo police spokesperson Lieutenant Colonel Moatshe Ngoepe confirmed the incident.
"She was blocked off from behind by a silver grey Ford Focus with unknown registration numbers [and] with three occupants inside, wearing balaclavas," he said.
"Two suspects exited the car and approached her, whereby she ran away leaving the car behind. They entered the car and drove away," Ngoepe said.
He said there had been no arrests and police were still investigating the matter.
News24