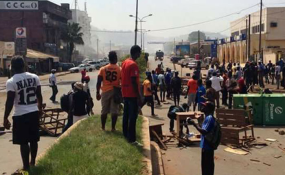 Photo: Le Pays
press release
Brussels — Tensions in North-Western and South-Western Cameroon have risen over recent weeks, with a risk of further escalation.
All the stakeholders need to act responsibly and with restraint, abiding by the rule of law, and to abstain from any acts of violence.
The EU encourages the Cameroonian authorities to pursue their efforts to bring about sustainable solutions in response to the concerns of the Anglophone citizens.
Only an open and inclusive dialogue can lead to a solution which is in the interest of all Cameroonians while respecting the unity and integrity of the country.
Copyright European Union, 1995-2017
SOURCE European External Action