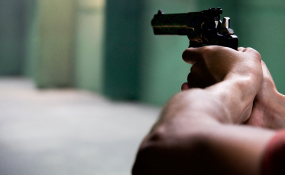 Photo: Pixabay
analysis
Both South Africa and the United States experienced mass shootings recently. Eleven young black men were shot and killed in Marikana, Phillipi East, an informal settlement 25km from Cape Town on Friday 29 September; on Sunday 1 October 59 concert-goers attending a country music festival in Las Vegas were gunned down. While worlds apart, in more ways than one, both mass-shootings have three things in common. By PETER STOREY and ADELE KIRSTEN.
First, innocent people were killed: Tourists in Las Vegas, neighbourhood patrollers in Marikana. According to news reports the patrollers were forced to take action against crime and gangsterism in their community because the police refused to patrol after sunset. In retaliation, local gang members targeted those on patrol.
Second, firearms, which are designed solely to kill, were used to efficiently gun people down; that automatic weapons were used in Las Vegas accounts for the higher number of deaths in the US.
Finally, the reason that guns were so readily available to shooters in both incidents can be directly linked to poor firearms control management by the governments of the US and SA. Criticism has been heaped on Donald Trump and his government for failing to mention gun control...