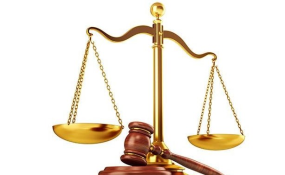 Photo: Daily Trust
By Fungai Lupande
An ex-British soldier suspected of manufacturing dangerous drugs at his home yesterday said he was not happy with the court's decision to dismiss his application for exception and will approach the High Court for recourse. Through his lawyer Advocate Sylvester Hashiti, Francis Joscelyne (39) said he will file an urgent chamber application to stay proceedings at the lower court and for review of the proceedings.Harare regional magistrate Mr Hoseah Mujaya postponed the matter to October 19 to allow Adv Hashiti to obtain the High Court order. Joscelyne's trial was stalled after an application for exception to the charges, which were later dismissed by Mr Mugaya. In his ruling Mr Mujaya said Joscelyne was attacking evidence and not the charge in his application.
"Such an application can be made when you are attacking the charge. The application is dismissed," said Mr Mujaya. Adv Hashiti had argued that Joscelyne was unfairly and illegally charged. He sought to have the charges quashed because the police unlawfully acquired information and their search warrant was illegal, inadmissible and should be excluded.
The prosecutor, Mr Timothy Makoni alleged that on July 20 this year detectives from CID Drugs and Narcotics went to Joscelyne's house at No. 9 Marion Close, Glen Lorne in Harare after a tip-off that he was manufacturing drugs.
The house was allegedly searched and the police recovered two sachets containing whitish powder suspected to be cocaine in Joscelyne's bedroom. The sachets weighed 8,5 grammes and have a street value of $640. They also recovered 43 green ecstasy tablets with a street value of $129. Upon being quizzed Joscelyne led the police into his kitchen where a bowl containing ecstasy powder and several empty plastic packages were recovered. It is alleged that his bedroom was searched again and the police recovered two drug processing machines, a single punch pill maker and dagga compressing machine.