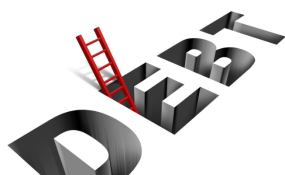 Photo: World Bank
By Joseph Hanlon
Substantial increases in cash transfers for poor people are included in the plan and budget just sent to parliament, as the government attempts to fulfill its progressive social protection strategy approved last year. That strategy calls for expanding cash payments to most older people and small children. Cash transfers to the elderly and disabled will rise next year by 84% in Meticais terms and 131% in dollar terms. This is a large rise in real terms, from 0.21% to 0.32% of gross national product (GNP, PIB).
"Mozambique has an nationally developed system, which is different from many other countries where social protection is donor driven," the representative of an important donor told me as I researched this report. But the government faces an intensifying three-way battle for control.
The three corners of the triangle are:
+ The government, backed by UN agencies, notably Unicef and the ILO (International Labour Organization), who want a universal benefit for nearly all children and elderly, and want it administered through the government.
+ Bilateral donors, who tend to back the government strategy and a universal benefit, but oppose government administration. Because of the freeze on aid to government caused by the $2 billion secret debt, most donors want alternative parallel non-government administration structures.
+ The World Bank, which opposes universal benefits and wants narrowly targeted benefits based on secret means tests, administered by the private sector. Internationally the World Bank is engaged in a bitter and angry war with the UN agencies over this, and is turning Mozambique into one of the battlefields.
Mozambican social protection
The main component of Mozambique's cash transfer programme is the PSSB (Programa Subsidio Social Basico, Basic Social Subsidy Progamme) aimed at elderly and disabled people with income of less than two-thirds of the poverty line. This is a family grant, and ranges from MT 310 ($5) per month for individuals to MT 620 ($10) per month to elderly people with four dependents. This is a very small amount of money, but the median rural cash income is only MT 285 ($4.60) per family per month.
The plan and budget for 2018, submitted to parliament on 3 October, allows for an increase to PSSB beneficiaries and in the amount of money paid to each will also increase. The cost would rise from MT 1.7 bn ($22.1 mn) to MT 3.2 bn ($51.6 mn).
The National Strategy for Basic Social Security 2016-2024 approved last year by the Council Ministers is an explicit shift from a targeted, charity focus to a rights-based, universal benefit. The Strategy specifically stresses "respect for the rights and dignity of beneficiaries." Under the strategy PSSB recipients would increase to 1.2 mn in 2024, at a cost of 0.78% of GNP. A new benefit to most children under two years old would go to 1.4 mn children at a cost of 0.92% of GNP.
Social protection comes under the Ministry of Gender, Children and Social Action (MGCAS, Ministerio de Genero, Crianca e Accao Social) and is administered by INAS (Instituteo Nacional de Accao Social, National Social Action Institute). The system works relatively well, but plans for the major expansion led MGCAS and INAS to move toward better management information and payments systems, and to the outsourcing of payments. It was decided to integrate this into the highly successful national electronic accounting and payments system e-sistafe, which has been developed since 2001 in the Ministry of Economy and Finance (MEF).
Donor response
In May 2016, most bilateral donors plus the European Union halted all budget support and most aid going through government channels because of the $2 bn secret debt. This means that the 2017 cash transfers are funded entirely for the state budget. This has created serious problems for donors, who stress that want the poor to be protected and want to maintain and increase social protection, but they cannot give money to MGCAS and INAS, which have historically provided social protection in Mozambique, because they are government agencies.
In other situations, donors might move to a World Bank managed trust fund. But the donors in Maputo do not support the World Bank line on social protection, so they have instead become part of the One UN Joint Programme on Social Protection with three UN Agencies (UNICEF, WFP and ILO) and funded by four bilateral donors (UK, Sweden, Netherlands and Ireland). But there is also discussion about routing money through a UN-managed fund, and some money might be dispersed this year.
But some donors have opted to create competing parallel systems - accepting the new strategy as policy but not using government systems for implementation. A first move in this direction was made by UK's DfID early this year when it issued an invitation to tender for a pilot of the early childhood grant programme and to be run entirely independently of the government.
World Bank
Since 2013, the World Bank has been actively promoting an entirely different $60 mn social protection project - a highly targeted public works programme, the PASP (Progama Accao Social Produtiva, Productive Social Action Programme). In a 26 June 2017 evaluation, the World Bank lowered the progress rating from "Moderately Satisfactory" to "Moderately Unsatisfactory". In four years, only $10 mn has been spent.
The project is billed as 4-4-4: 4 hours a day of work for 4 days a week for 4 months a year in rural areas - and 6 months a year in urban centres. The monthly payment is MT 650 ($10.60), which means the World Bank is only paying half the minimum wage.
The World Bank is particularly trying to get money to unemployed youth who might riot in the face of increasing austerity. It is targeting households with unemployed young people and which were below the poverty line. It does this with a secret ranking known as a "proxy means test", which is controversial because people do not know why one household has been chosen and a neighbour has not.
Proxy means tests use assets to evaluation poverty - condition of the house, such as what the roof is made of, as well as having a bicycle, radio, etc. The problem is that this really tests income several years ago, when the purchase was made, and not current income or poverty. Globally proxy means tests have proved poor indicators of poverty, but because they are opposed to universal benefits the World Bank continues to try to find tests that work.
Public works projects are always difficult to manage, and the World Bank has found this in Mozambique. An independent payments system for the PASP went out to tender recently, which the World Bank hoped would be an alternative to the INAS e-sistafe based system. But it appears that this, too, has been unsuccessful; there was little interest and no acceptable bidders.
There is a growing global division on social protection. The more conservative voices such as the World Bank argue that only the very poorest should be helped and that systems must be developed to identify them. And they say that the poor should be made to work. The alternative gaining ground is a rights based approach, saying that everyone has a right to enough money to survive. That points to universal grants such as pensions and child benefit, which are also much easier and less expensive to administer.
The World Bank line gains some support from older senior Frelimo leaders, who argue that giving people money makes them lazy. But technicians in MEF, INAS and MGCAS have seen the extensive research evidence that this not true, and also realise that they do not have the capacity to administer complex selection programmes, and thus they backed the new strategy. In internal debates in Mozambique in 2015 the World Bank strongly, but unsuccessfully, opposed the new strategy.
The issue came to head in July when senior MEF officials said they wanted the World Bank project ended, and the money transferred to PSSB. The World Bank refused, despite its own officials saying the project was unsuccessful. In part this reflects pressure from Washington, which sees Mozambique as one of the battlegrounds against the UN rights-based approach.
Concluding comments
Unlike many other countries, Mozambique's social protection system is locally developed and locally owned - and now locally paid for. A new strategy was approved last year calling for an expansion of cash transfers to cover most of those over 60 and under 2 years old. A major expansion is planned for next year.
Mozambique needs finance from donors and lenders to implement its ambitious programme. But the government and ruling party Frelimo have lost the trust of much of the donor and lender community through the secret $2 bn loan package and most donors are now refusing to put aid money into any part of government.
Decisions need to be taken in coming weeks. Austerity is hurting the poorest and cash transfers are the obvious way to cushion the impact. But donors are divided. Some want to support a genuinely nationally owned and developed social protection system; they need to find a way to funnel money to INAS, perhaps via the UN system. Some conservative donors will support government policies but do not want government to implement, so they want to create alternative parallel systems.
Finally, the World Bank continues to wage its war on universal systems, and the economic crisis means it has substantial power in Mozambique, despite the failure of its public works and proxy means test project. Meanwhile, the IMF Executive Board in a 6 June 2017 statement called for closer cooperation with the World Bank on social protection. It also called for "the use of measures to mitigate any adverse effects of program measures on the most vulnerable" but said that "the focus should be on targeting spending where the benefit and impact on the poor is greatest". In May this year the IMF insisted that Mongolia move from a universal child benefit to a targeted one. Mozambique is anxious to have a new IMF programme in order to unlock other donor assistance, so this could be another risk to the new social protection strategy.
By taking the dubious $2 bn secret loans, the previous Mozambican government inadvertently handed power to the IMF, World Bank and donors, and the government's cash transfer strategy could be one casualty.