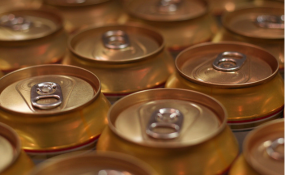 Photo: Michelle Tribe/Flickr
Listed beverages manufacturer Delta Corporation, (Delta), says it is set to acquire a controlling stake in Lusaka Stock Exchange-listed sorghum beer company, National Breweries Plc (NatBrew), from its parent firm, Anheuser-Busch InBev SA/NV (AB InBev).Company secretary Alex Makamure said while the acquisition was still subject to regulatory approvals, the board was optimistic of prospects.
"The entity is being acquired from Heinrich's Syndicate, a subsidiary of AB InBev... ," he said.
NatBrew is a leading sorghum beer producer in Zambia whose products are marketed under the Chibuku brand.
"The impact of this transaction is currently being determined but is not material for Delta," Makamure said.
On Thursday, Delta, an associate of Belgian brewer AB InBev, reported that it's sorghum beer volumes for the quarter to September had gone down three percent on the back of Zimbabwe's cash shortages.
Delta's revenue for the second quarter was up one percent on prior comparable period.