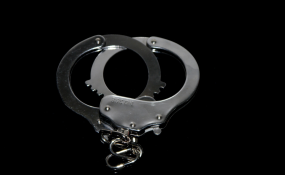 Photo: Pixabay
Masvingo — A student teacher on teaching practice at Mutendi High School is facing rape charges after he allegedly forced himself on a form two pupil.
Mutendi High school is a Zion Christian Church (ZCC) run boarding school.
Bernard Makumbe, 24, was not asked to plead to rape charges when he appeared before Masvingo magistrate Takawira Mugabe last week.
He was remanded in custody to 24 October for trial and advised to apply for bail at the High Court.
Prosecutor Edmond Mapope told the court that on 8 October this year, and at around 2100hrs, Makumbe called his victim (name withheld for professional reasons) as she was returning from a study session and instructed her to fetch books he had left in the opposite office.
Court heard that the student complied and that while she was still inside the office, Makumbe followed her into the room.
He reportedly grabbed her and covered her mouth with his hands while threating her with death if she resisted him.
Court was told that Makumbe then forced himself once on the minor before releasing her.
After she was released, the student went straight to the girls' hostel where she narrated her ordeal to two of her room mates.
The matter was reported to the police the following morning leading to the arrest of Makumbe while the student was taken to Masvingo provincial hospital for a medical examination.
A medical report will be produced in court as evidence during the trial.