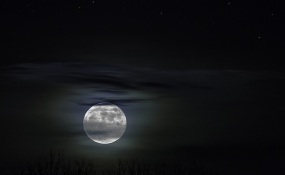 Photo: Pixabay
By Mphatso Nkuonera
Mulanje — Non-Governmental Organizations working in the health sector in Mulanje are pulling out outreach services in the district following brutal murder cases of some people suspected to be blood suckers.
District Health Officer (DHO), Dr Khulinea Kabwele, has told Malawi News Agency (Mana) that the development will compromise home-based care services among others.
"Health personnel working in the outskirts of the district are put at risk with this behavior. Sadly, I can confirm that several organizations have formerly suspended outreach activities, something which put the lives of many in jeopardy," Kabwele said.
He added that the situation would affect blood reservoirs at the health facility because Malawi Blood Transfusion would not conduct their blood donation campaigns in the district.
"Our records show that Mulanje is one of the highest blood donating districts, but obviously, this will affect the blood donating exercise campaign for fear of being mistaken as a blood sucking strategy," he said.
He said despite the continued rumors of blood sucking, there is no clinical evidence of any patient admitted for suffering from lack of blood.
The District Commissioner (DC), Reighard Chavula, echoed the DHO's remarks by calling upon people to exercise patience as relevant authorities were working around the clock to put the problem to rest.
The DC admitted that the situation was gradually affecting the socio-economic activities and appealed to people not to use the allegations as a way of punishing or settling other long time differences.
"It's very regrettable indeed that lives are lost, the reaction of killing each other is affecting people's movements, hence retrogressive to development," the DC said.
Senior chiefs Mabuka, Chikumbu, Traditional Authority Mthiramanja and Sub-TA Sunganzeru confirmed in separate interviews that the situation was causing panic.
Mulanje Police Public Relations Officer, Sergeant Gresham Ngwira, said at least 30 people have so far been arrested and charged with different cases.
"Although these arrests are made from different corners of the district, there is no single grain of evidence found that the blood sucking issue is a reality. I may not say that it is there or not because residents here are saying the whole issue is magically and satanically practiced.
"We have no official complaint from any victims claiming to have had their blood sucked," Ngwira stated, adding that there are 32 victims of violence for being suspected and five people killed from Kathumba and Namainga villages both from T.A. Mabuka.
Recently, Mulanje South Member of Parliament, Bon Kalindo, alleged in an interview with Mana that the blood suckers change to different creatures like birds, dogs and cats when approached to be apprehended.
Phalombe, Chiradzulu, Nsanje and Mulanje are some of the districts affected by the blood sucking rumours in Malawi.