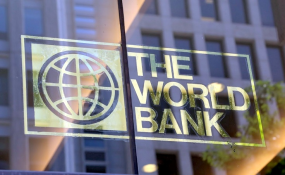 Photo: Premium Times
By Ndubuisi Francis
Abuja — The World Bank has lamented the lack of progress since the 1960s in an area that is crucial for reducing poverty and inequality and promoting growth in the world.
The Bretton Woods institution, which raised the alarm on Tuesday while marking the 25th anniversary of the International Day to Eradicate
Poverty, noted that the social status of one's parents is as influential today as it was 50 years ago in determining a person's future.
It said the development is contained early findings from an upcoming World Bank report, Fair titled "Progress, Educational Mobility Around the World."
The preview paper, released yesterday, helps put together the first pieces of the economic mobility puzzle, focusing squarely on how one generation's education can make or break the next generation's success.
The study called for urgent need for investment in early childhood development, education access and quality, maternal and child health, nutrition, infrastructure, water and sanitation, to improve mobility and build human capital.
Giving a breakdown of some of the bank's findings, the World Bank Senior Director, Poverty and Equity, Mrs Carolina Sanchez, in a video conference said that education from generation to generation had stalled over the last half-century.
"About half of people born in an average developing economy in the 1980s have more education than their parents - showing no improvement when compared to those born in the 1960s.
"If the world does not alter the way it invests in its children, particularly those coming from less advantaged backgrounds, there is little reason to believe that this assessment will be different 10 years from now, making an end to extreme poverty by 2030 an even bigger challenge," she said.
Sanchez said also that low levels of upward mobility were particularly pronounced in the developing world, especially in Sub-Saharan Africa.
For instance, Only around 12 per cent of today's young adults (born in the 1980s) in some Sub-Saharan African economies have more education than their parents, compared to more than 80 percent of the same generation in parts of East Asia.
"Breaking the cycle of low relative mobility and high inequality will require equalizing opportunities to reduce disadvantages from predeter- mined circumstances, such as parental education or income, gender, or geo- graphic location.
"For example, it is common for children from poor families also to reside in poor neighborhoods and attend poor schools. Leveling the playing field could mean investing so that the children in poor neighbor- hoods could have access to better schools and public programs that close the gaps in learning.
"In general, equalising opportunities should be a priority for economies seeking to reduce inequality over the long term, which is a growing concern for governments in developing and developed economies alike," Sanchez said.
The Director, Social, Urban, Rural, and Resilience, World Bank, Mr Maninder Gill, also talked about local actions to ending poverty and the need to pay extra attention to vulnerable groups such as rape victims and people leaving with disabilities.
"Behavioral experiments show that people are highly averse to inequality that they perceive as unfair, but they might be willing to accept higher inequality of outcomes when it is perceived to be associated with "merit"," he said.
According to the World Bank, the world is making progress towards the goal of ending extreme poverty by 2030 and boosting shared prosperity everywhere.
According to its most recent estimates, in 2013, 10.7 per cent of the world's population lived on less than 1.90 dollar a day, compared to 12.4 per cent in 2012. That's down from 35 per cent in 1990.
Nearly 1.1 billion people have moved out of extreme poverty since 1990. In 2013, 767 million people lived on less than 1.90 dollars a day, down from 1.85 billion in 1990.
In Sub-Saharan Africa, which includes Nigeria, the number of poor in the region fell only by 4 million with 389 million people living on less than 1.90 dollars a day in 2013, more than all the other regions combined.
In Nigeria, extreme poverty was 53.5 per cent in 2009, then fell moderately to 46.8 per cent in 2015. Thus almost 85 million people lived below the international poverty line of $1.90 per day.
The economic contraction in 2016 led to a projected increase in poverty by close to two percentage point and reached 48.4 per cent.