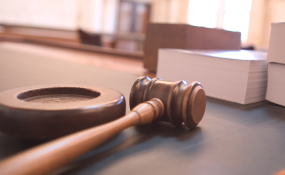 Photo: Joe Gratz/Flickr
A security guard accused of sexually assaulting up to 87 girls at a Soweto primary school where he worked is expected to appear in the Protea North Magistrate's Court on Wednesday.
The guard allegedly assaulted the girls at the school, the provincial department of education said.
When the news broke last week, the number of pupils alleged to have been sexually assaulted was 54, however the number has risen to 87.
News24 previously reported Gauteng education spokesperson Steve Mabona as saying the man was arrested October 9 after a case was opened by two pupils - one in Grade 2 and another in Grade 6.
Mabona said the two girls reported that they had been subjected to the assaults since February 2016.
"Since the case has been opened, during interaction with learners it was then established that he [allegedly] assaulted 54 girls at the school," Mabona said at the time.
Mabona said social workers and a team from the Gauteng education department had been deployed to the school.
"As you can imagine the case is quite sensitive and after investigations by our team we will have a better understanding of the situation at the school," he said.
News24