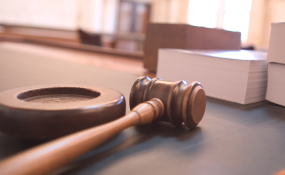 Photo: Joe Gratz/Flickr
A Harare boy, 15, was Tuesday dragged before the courts facing allegations of gruesomely raping a Grade four girl from the same area.
The two, both from Mufakose, cannot be named on ethical grounds.
The accused boy appeared before Harare magistrate Josephine Sande and was released on free bail in custody of his guardian.
He is expected back in court on November 8.
According to the state, the incident occurred on October 14 this year.
On the night in question, and around 10pm, the accused boy visited the victim's place of residence in the company of his friend who is boyfriend to the girl's sister.
Upon arrival, the lovebirds went away leaving the two alone in the house.
Court heard the boy attacked the complainant all of a sudden; undressed himself before he undressed the girl.
He allegedly reached for sofa covers and tied the complainant's legs and hands before he forced a rug into her mouth to stop her from screaming.
The boy then went on to rape the girl once without using protection.
He also had anal sex with the minor while taking time to rest.
The victim opened up to her sister on the same night after she returned from her date.