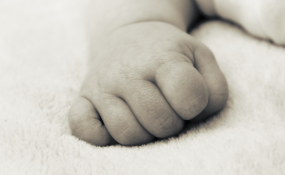 Photo: Pexels
A three-day-old baby boy, who was dumped in a bush and covered in soil in KwaDwesi in the Eastern Cape, has been hospitalised, police said on Wednesday.
The baby was discovered after two children playing nearby heard its cries.
"The children were playing in the bushes and found a baby boy who was partially covered in soil. They alerted the police and the baby boy was taken to Dora Nginza Hospital, where he is recovering and cared for," police spokesperson Captain Andre Beetge said.
Beetge said police were making appealing to the local community to assist in the identification of the child's parents.
Anyone with information that could assist the police in this matter should contact Kwadwesi SAPS at 041 405 4700 or 405 8512, or the Kwadwesi station commander, Lieutenant-Colonel Singapphi Sijako on 082 302 5961.
Source: News24