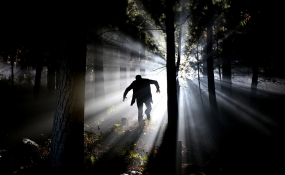 Photo: Pixabay
By Steve Chirombo
Chikwawa — Police in Chikwawa District have arrested Group Village Headman (GHV) Kamoto of Traditional Authority (T/A) Makhuwira for arson, inciting violence and accusing a fellow traditional leader as being part of the controversial bloodsucking saga that has rocked the country.
The traditional leader has been arrested alongside one villager, Mike Chilogwe as master minders of violence, arson, malicious damage and theft of various property of Village Headman (VH) James of the same area.
According to Chikwawa Police Public Relations Officer (PRO), Constable Foster Benjamin, James was accused of not sanctioning bloodsucker hunting operations in his village.
The Police PRO said on the night of October 12, GVH Kamoto equipped his subjects to hunt for suspected bloodsuckers in James' Village but VH James protested against the hunt.
The protest by VH James was later reported to GHV Kamoto who then ordered the irate mob to demolish VH James' houses.
The mob went on rampage setting ablaze three houses and stealing 12 goats, 4 bags of maize and 36 iron sheets all worth about K1.5 million.
GVH Kamoto, whose name is Harry Damiyano, 64, together with Chilogwe, 18, have since been remanded pending further investigations.