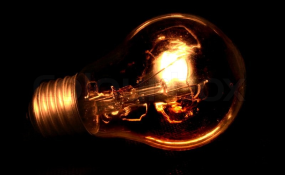 Photo: allAfrica
By Phillimon Mhlanga
The country's energy regulator, the Zimbabwe Energy Regulatory Authority (ZERA), has licenced nearly 30 power generation projects with a combined capacity of more than 5 000 megawatts (MW), but most have failed to take off due to lack of funding.
Government opened the power sector to private investors due to power shortages in the country, a move that resulted in a number of independent power producers (IPPs) being licenced to complement the country's integrated power generation and distribution company, ZESA Holdings.
But ZERA chief executive officer, Gloria Magombo, last week revealed that the majority of the approved power projects had not materialised. Some have been licenced for over decade.
"We have issued out power generation licences to more than 30 players with a combined capacity to generate 5 039MW. But due to heavy capital outlays, very few have taken off the ground," said Magombo.
Magombo said proposed thermal power projects were expected to generate a total of 4 194,65MW.
Over 10 years ago, the Zimbabwe Stock Exchange listed resources firm, RioZim Limited was granted a licence to construct a power station to generate 2 000MW at Sengwa. The proposal, however, has since been altered to 750MW.
It is highly unlikely that RioZim will build the proposed power station soon due to funding constraints.
Others are Pan African Energy Resources (700MW), Southern Energy (600MW), Hwange Power Station (600MW) and Shilands Enterprises which will be a gas-fired project to produce 100MW.
Government secured $1,174 billion from the Export Import Bank of China to expand the Hwange Power Station by two units to add 600MW to the national grid. But government and ZESA are still to meet conditions precedent to access promised funding from the Chinese bank.
Of all the proposed major projects, only Kariba Hydro Power expansion project has taken off. The project, which will add 300MW project to the national grid, is now over 90 percent complete.
The first unit to add 150MW to the national grid is expected to be commissioned in December, while the other, to generate another 150MW, is expected to be commissioned in March next year.
About 10 promised hydro projects have a potential to produce about 349,10 MW. The projects include the Zimbabwe Power Company's Gairezi project, which is expected to produce 30MW, Great Zimbabwe Hydro Power (5MW), H.T.Gen (3,3MW), Manako Power (2,5MW), Eastern Hydro and Electricity Supply Company (2,4MW) and Immaculate Technologies (1,7MW).
About 15 solar photovoltaic (PV) projects have been licenced; they have capacity to generate 495,55MW. The projects, which have also not yet started due to funding constraints, include Sinogy Power to produce 175MW, the Solar Group Zimbabwe (50MW) TD Energy (40,8MW), Solarwise Energy (50MW), De Green Rhino Energy (50MW), Yellow Africa (50MW), Centragrid (25MW), Utopia Power Company (15MW) and Indo Africa Power (10MW).
Magombo, however, said there were small IPPs that have been commissioned and are already operational.
Although their combined output is 1 215,52MW, about 2,45MW is currently being fed to the national grid from Duru, Nyamingura, Pungwe A, Pungwe B and Pungwe C power projects.
The other four -- Border Timbers, Triangle, Hippo Valley and Green Fuel's Chisumbanje power stations -- largely generate electricity for own use and only feed surplus to the national grid.
ZERA, this year cancelled Indian conglomerate, Essar Africa Holdings' power generation licences after the company ditched the country due to government bickering over its investment in integrated steel company, Ziscosteel.
Essar unceremoniously exited from Ziscosteel in 2015 after endless battles to resolve Ziscosteel's indebtedness and other issues.
The cancelled licences were for a 600 MW thermal power plant in Hwange and another one for 60 MW, which was said to be for captive power at the Ziscosteel plant.
ZERA also cancelled the licence held by Rusitu Power Corporation, a smaller mini-hydro project that was meant to generate 0,75MW.
The country is struggling to provide enough electricity due to reduced power generation at power stations in Kariba, Hwange, Bulawayo, Munyati and Harare.
Currently, Zimbabwe is generating about 1 000MW on average against a national demand at peak periods of about 1 400MW.
To cover for the shortages, the power utility has been importing about 300MW from Eskom of South Africa and 50MW from Mozambique's Hydro Cahora Bassa.