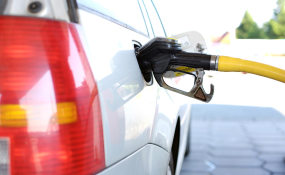 Photo: Pixababy
The Harare City Council, which owes its workers $11 million in salary arrears, is spending more than half a million on fuel because of the opaque procurement system with most of it being channelled to personal use by employees.
Fuel has been named as one of the major monthly cost drivers apart from salaries and allowances followed by chemicals at $2.5 million and electricity $1.2 million.
This was revealed by Finance and Development Committee chairperson Luckson Mukunguma when he submitted the Council's 2018 Capital Budget estimates for approval and the 2019 to 2021 Capital Development plan Wednesday.
Two months ago, the Council's audit report committee revealed that certain municipal workers in the procurement department were looting council revenue.
"52 000 litres of petrol valued at $70 400 were purchased from Raven Court Fuels for Highfield Water Works depot but the consignment never reached its destination," said Mukunguma.
Mukunguma did not offer solutions on how to curb the siphoning of fuel by municipal employees.
"Electrify remains a key cost driver and is charged at maximum demand rate at Prince Edward dam and Morton Jaffray Water Works."
"The city hopes Zimbabwe Electricity Supply Authority (ZESA) will favourably consider the request for a middle-of-the-road tariff rate."
The Finance Committee chairperson then suggested that the Council buys locally manufactured water treatment chemicals and other goods and services direct from manufactures in order to save money.
"The City Council is expected to save massively on hire charges following the acquisition of its own road maintenance equipment and refuse compactors at an estimated total cost of $8 million," he said.
The council was spending over $400 000.
The 2018 Capital Budget amounts to $50.2 million a far cry from levels of years gone by in 2015 ($105 million), 2016 ($122 million) and 2017 $66 million.
"The size of the 2018 capital budget in comparison with previous years mirrors the economic reality of the city and the country," Mukunguma said.