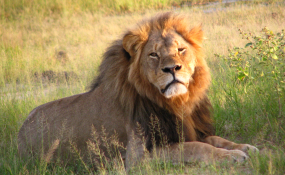 Photo: Varnent
analysis
When thousands of people donated nearly R20-million to the Oxford University Wildlife Conservation Research Unit (WildCRU) after the killing of Cecil the Lion in Zimbabwe, their assumption was that they were helping to protect Hwange lions. They were mistaken and this is why, writes DON PINNOCK.
When the much-loved Zimbabwean lion named Cecil was killed by a crossbow hunter, it was a crisis for a pride of lions in Hwange National Park and a public relations bonanza for lion conservation.
News of the hunt by American dentist Walter Palmer was released by the Wildlife Conservation Research Unit (WildCRU), an Oxford University team monitoring him by satellite collar. It ignited a massive global outcry against trophy hunting and Palmer was forced into hiding. Facebook pictures of him bare chested and hugging a dead leopard stoked the fire.
The US talk-show host Jimmy Kimmel issued a tearful appeal to support WildCRU's conservation and the organisation could barely cope with the resulting flood of requests for interviews and information which followed.
The money flowed in. Within 24 hours of the broadcast, 2 600 people had donated more than $150 000. A month later it was $360 000 and it soon climbed above a...