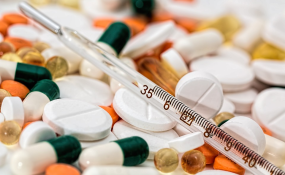 Photo: Pixabay
By Judd-Leonard Okafor
Deaths from tuberculosis fell last year over previous years, but progress against the disease is not fast enough to reach global goals, a new report by the World Health Organisation says.
The global goal for End TB Strategy targets reducing deaths from TB by 80% by the year 2030.
But TB continues to be the leading cause of death from a single infectious agent worldwide, WHO said in the Global Tuberculosis Report, launched on Monday.
"TB is still, tragically, the world's most deadly infection. And yet, efforts to curb this ancient disease remain woefully under-resourced," said Mel Spigelman, president and chief executive of TB Alliance.
"We need new tools-new drugs, diagnostics and vaccines-to meet the goals of the End TB Strategy. The current, decades-old tools will not suffice."
In 2016, some 1.3 million people died from TV without having any HIV infection. An estimated 10.4 million new cases were recorded.
For HIV positive people, TB continues to be a leading cause of death in particularly in sub-Saharan Africa.
Strains of the disease resistant to drugs remains a serious concern.
Last year, around 600,000 cases of TB were found to be resistant to the most effective first-line drug for treating the disease.
Some 490,000 of those cases were resistant to more than one drug.
The WHO report notes new treatments available for children have helped but many children with the disease are still left out of treatment.