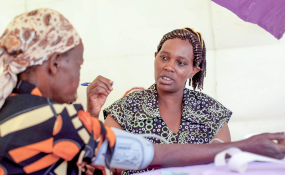 Photo: The Newmark Group
Luanda — At least 11.490 new cases of cerebral vascular accidents have been recorded to date countrywide, said on Tuesday in Luanda the Secretary of State for Public Health, Manuel Dias da Cunha.
According to the official, who was speaking during a roundtable discussion on October 29, Stroke Day, there were 7.000 deaths in the country and a prevalence of 6.100 cases.
Manuel Dias da Cunha said that the impact of stroke in the society is beginning to be significant, requiring efforts and challenges in its approach.
This epidemic is growing mainly due to unhealthy lifestyle, poverty, increased trade in health-damaging products, rapid urbanization and population growth.