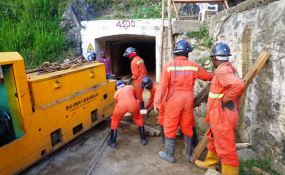 Photo: Daily Monitor
The International Monetary Fund's latest report on the economic outlook for sub-Saharan Africa, is too gloomy, says an economist at the Overseas Development Institute, the UK's leading think tank on international development.
Judith Tyson, an expert on economic development in Africa, said: "The IMF report has not fully accounted for the recent improvements in commodity prices.
"For example, oil prices have now recovered to over $60 a barrel, from 2016 lows of $27 a barrel. This has given a boost to oil producers such as Nigeria and Angola.
"Metals used in electric vehicles have seen sharp price rises in 2017 because of expectations of rapid increases in production.
'"Cobalt prices have doubled and copper prices have gone up by a third. Together the Democratic Republic of the Congo, Zambia and Madagascar produce 60% and 10% respectively of these metals globally.
"The report's forecast is too pessimistic but these positive developments actually present a key opportunity for the region to tackle rising and unsustainable debt levels - the major underlying problem highlighted by the IMF."