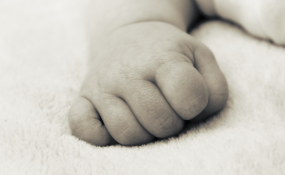 Photo: Pexels
By Judd-Leonard Okafor
You have a baby, and there comes a time when-by choice or necessity-you might need to introduce infant formula. You go for the choicest brand on the market. After all, who wants their precious little one not to get the best?
Don't be deceived. What you think is the choicest infant formula could just be claiming what you want to hear-not what your baby needs.
A new investigation has revealed a lack of any science behind product ranges of top four baby milk companies.
It shows the top four makers of baby milk formulas- Nestlé, Danone, Mead Johnson Nutrition and Abbott-are unduly boosting profits by exploiting parents' desire to give the best possible nutrition to their babies.
The report "Milking It: How milk formula companies are putting profits before science" was done by The Changing Markets Foundation, Globalization Monitor and SumOfUs.
SumOfUs, which claims to fight for people over profits, has turned the report into a petition, garnering more than 42,200 signatures so far to stop the manipulative marking and hiked-up prices of infant formula.
Market differentiation
Investigators reviewed more than 400 infant milks for babies under 12 months of age from the four leading global makers-which command largest shares of 14 markets-and concluded the differences in their products were not based on science.
The differences were based on marketing research into what consumers (in this case, parents) liked-and were guided by a desire to increase market share and profits.
It was most telling in highly competitive and rapid growing markets like Asia.
Some of the biggest claims by infant milk makers are that their product is closest to breast milk, an ostensible reference to their content of omega-3 acids crucial to brain development.
The most touted is docosahexanoic acid (DHA), required for brain and eye development and function throughout life. Others are eicosapentanoic acid (EPA), an omega-3 fatty acid required for overall health, and alpha-linoleic acid (ALA), an energy source and building blocks for the two others.
The tweaks to the contents of milk makes for differentiations that label milk brands as "premium" or not.
Among other claims, makers of milk could claim different product lines as organic, free of genetically modified organism, 100% lactose, palm-oil-free, starch-free, vanilla flavour or aluminum-free.
Researchers in their investigation of the products found "premium" formulas contain additional nutrients not required by law or global standards. At the same time the products claimed to be closest to breast milk or represent latest developments in nutritional science.
Other products contain specific ingredients claiming to solve general conditions (preventing allergies, promoting softer stools and better sleep, etc), or to be free of genetically modified organisms, the researchers said in their report.
Placing different products on different markets suggests "little nutritional science and few beneficial health considerations behind their extensive product ranges," the report said.
"Our report found that instead of nutritional science, companies are basing their selling strategies on market research and consumer preferences," said Nusa Urbancic from Changing Markets Foundation.
"Product differentials are carefully and deliberately designed to appeal to the tastes and lifestyle preferences of parents, or their natural desire to give their babies the best possible start in life. As such, manufacturers can package these products in 'premium' ranges and charge high prices accordingly."
Big milk
Infant milk is a $47 billion-a-year industry, and is expected to nearly double by 2020.
Manufacturers target different regions with different products and command different retail prices for the same product across regions, the investigation revealed.
At least 43% of all milk formula sales are in China. Lesser percentages are sold in the rest of Asia, Europe, North America and South America combined. Another seven in 100 sales are in the rest of the world.
This means that parents in China can spend up to 40% of their average salary on infant formula. In comparison, the most expensive formula in European countries will only cost 1-3% of an average salary, according to the report.
"This report reveals huge disparities in the cost of infant formula, both within and between countries," said Rena Lau from Globalization Monitor, based in Hong Kong.
"Milk formula companies are exploiting the concerns of Chinese parents, who still remember very vividly the melamine contamination scandal and experience environmental pollution in the country, so are willing to pay more for premium products, as well as buy imported products. It is very concerning that premium products cost up to 2.5-times more and that they are not based on any scientifically proven beneficial value, but on parents' willingness to pay. I would say it causes doubly unfair treatment to Chinese parents."
Mariama Basiru and her kids have become posters for exclusive breastfeeding in Ruga Bagga, Katsina
Battle against breastmilk
The World Health Organisation estimates only 36 in 100 babies under six months are exclusively breastfed.
The International Baby Food Action Network has reported for decades that makers of breastmilk supplements undermine women's confidence that they can breastfeed.
They heighten doubts in mothers by inferring that an infant crying, fussy or seemingly hunger is the result of insufficient breast milk supply-and that infant formula is the silver bullet.
Nestle, one of the four makers covered in the study, has several product ranges on the Nigerian market, displayed in high-brow departmental stores and low-end open markets. It joggles for space with other products.
An online store has opened in Nigeria, catering only to parents' desire to find the choicest infant milk-and charging prices as high at N32,000 per can of "premium" products, nearly twice the country's minimum wage.
It hasn't stopped parents one bit. Beatrice Eluaka, country director for the Civil Society-Scaling up Nutrition in Nigeria, is baffled.
"I think it is ignorance. Which is what we are trying to address through training and sensitization for mothers and caregivers.
"Working mothers think that because they go to work, there is nothing to feed their babies except with infant formula, and we know they can adequately feed their babies while at work. We are talking about expressing breast milk and keeping it [to be fed the baby] by the care giver."
That's one reason nutrition advocates in the country have been pushing to get employer open workplace crèches where nursing mothers can go feed their babies.
But then some healthworkers, supposed to help drive up the rate of breastfeeding aren't helping matters.
Halima Adamu recalls taking her 18-month-old son to collect his immunisation certificate at a district hospital in Nyanya, one of the districts of Abuja, Nigeria's capital.
At 18 months, her son still suckles on her breast, and she plans to let him until he turns two.
"The nurses and other women there were amazed how big he was. They couldn't believe he was only 18 months. They were sure he was three years old and had to count out the months from his birth month on their fingers just to be sure," she recalls.
"The other saw him suckling and looked at me like I was crazy or had nothing better to do. They said by the time my first child, then second, then third nurses for this long, no one would tell me not to let it go on for two years but to stop at six months.
"One nurse actually said to me, 'Instead of you thinking about having your second child-you are supposed to be pregnant by now-you are still breastfeeding this grownup boy.'"
Some healthworkers, untrained in infant and young child feeding, go beyond that. They actively subscribe to infant milk and breast milk substitutes beyond feeding recommendations.
Other than the outrageous cost, Eluaka points to other dangers.
"There is a limit to the number of days it [the product] can last. When mixing, there is limit to number of scoops to mix. People don't follow these and go ahead and over-dilute the milk, so the child is getting nothing but coloured water and none of the nutrients the child requires for growth.
"And we know formula doesn't contain all the nutrients a growing child needs, especially in protein and amino acids present in protein. Knowing these benefits I still wonder why people go ahead to use formula."
Adamu still nurses her 10-month-old son and intends to continue till he turns two
Claims and control
Adverts suggest children fed on infant formula have higher intelligence, but makers of infant milk are reaping the benefits instead.
Consumers of infant milk aren't the parents doling out the cash, but vulnerable infants sucking down on feeding bottles-and many might rely on formulas for all their nutritional needs at key developmental stages. Or say, when a mother isn't alive to nurse.
So who controls makers of infant milk? A 1981 World Health Assembly International Code of Marketing Breastmilk Substitutes restricts marketing, advertising and sale of breast milk substitutes.
The Code has been transformed into policies across countries, banning makers from placing graphics of "healthy babies" on milk cans. Nigeria has adopted the Code and limits graphics on infant milk cans to only preparation instructions.
Its agency for food and drug regulation and control forbids advertising, promotion, offer of sample, reduced prices at hospitals, even donation of equipment or offer of health or educational talks at health centres or anywhere else, if it has the faintest whiff of promoting formula.
Makers are required to add on their labeling that breastmilk is the best food for the child.
But compliance with nutritional compositional requirements is rarely checked, found the report. And companies are free to decide product numbers and prices on the market.
The report calls for an overhaul of infant milk products around the world and stricter regulations to ensure unequivocal scientific advice and highest quality nutritional ingredients become the bases for products sale.
"This study proves that Nestlé and other leading baby formula manufacturers are taking advantage of families with infants wherever they can," said Eoin Dubsky, SumOfUs campaigner.
"It's time to reign in the marketers and ensure that sleep-deprived and financially-stretched parents who need infant formula can easily find products that are affordable, safe and nutritionally complete."