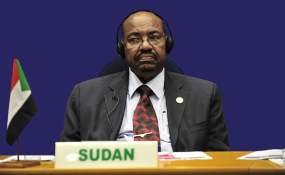 Photo: IRIN
Khartoum — The United States of America on Wednesday said the decision to revoke the economic and trade sanctions against the Sudan was final and that the decision on the national emergency on Sudan was a routine procedures carried out at this time of the year.
The US Chargé d'Affaires to the Sudan, Ambassador Steven Koutsis, said the US Administration Notice issued on the 31st of October 2017, on the Continuation of the National Emergency on Sudan which was stipulated by the Executive Order 13067 since 3rd of November 1997, was a regular and routine procedures that the administration issues at this time each year.
The Charge D'Affaires renewed during a meeting with the Undersecretary at the Ministry of Foreign affairs, Ambassador Abdul Ghani Al Nayem, that the Notice does not in any way reverse the decision of the US President issued on the 6th of October 2017 on the permanent revocation of the economic and trade sanctions against the Sudan.
The Undersecretary has meanwhile reaffirmed that the Sudan does not pose any threat to the interests of the United States of America and that the great positive results achieved on the five tracks showed that Khartoum is a state with determination, will, credibility and desire to establish a strong partnership between the two countries to achieve peace and security at the regional and international levels and that the two countries have so many in common and have common interests.
The Spokesman for the Ministry of Foreign Affairs, Ambassador Ghareeb Allah Al Khidir, pointed out in statement to the Sudan News Agency SUNA that the two sides have agreed to enter into the second phase of the process of constructive engagement between the two countries in a way to enable them reach full normalization of bilateral relation and boost the economic and investment relations in the interests of the peoples of the two countries.