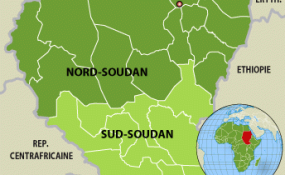 Photo: Latifa Mouaoued/RFI
Khartoum — The President of the State of South Sudan, General, Salva Kiir Mayardit has concluded a two days -visit to Sudan during which he had joint talks with the President of the Republic, Field Marshal, Omer Al-Basher on bilateral relations and means for promoting them further.
He was seen off, at the airport by President Al-Basher , a number of ministers and the Ambassador of the State of South Sudan.
President Salva Kiir , during the visit, held a number of meetings with the government senior officials, besides, his meeting with the First Vice-President and National Prime Minister, General, Bakri Hassan Saleh.