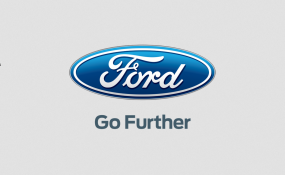 Photo: Ford
By Mthulisi Sibanda
Johannesburg — FORD Motor Company Southern Africa is to invest R3 billion (US$$220 million) to expand production capacity at its South African manufacturing operations. The investment is in order to meet growing local and international demand for the company's Ranger series.
Along with the continued local investment, it has also been confirmed the first-ever Ford Ranger Raptor will be produced in South Africa when it hits the market in 2019. "As part of our strategic planning to accommodate the growing market volumes for the Ranger in South Africa and our export markets, the R3-billion investment will encompass both product and capacity related actions," said Ockert Berry, Vice President (Operations) at Ford Middle East and Africa (MEA).
Berry said the investment reaffirmed Ford's ongoing commitment to South Africa as a local manufacturer, exporter and key employer in the automotive sector, supporting a large number of direct jobs as well as indirect employment through its extensive supplier base.
Executives said there had been a phenomenal response to the announcement that Ford would be introducing a Ranger Raptor and that it would be assembled in South Africa. "This is yet another fantastic achievement for our local team, and signals our ability to produce world-class products of the highest calibre," Casper Kruger, Managing Director of Ford Sub-Saharan Africa Region, said. As an exciting new addition to the Ford Performance family, the Ford Ranger Raptor is a purpose-built, desert-racing inspired model that builds on the unrivalled heritage of Ford Performance's legendary F-150 Raptor.