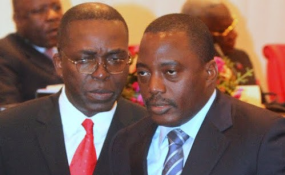 Photo: Radio Okapi/Ph. John Bompengo
opinion
The DRC's Joseph Kabila and other African leaders, including South Africa's Jacob Zuma, propagate strategic partnerships to serve their own interests. It's time to do (or redo) the Independence Cha Cha. By KATE JANSE VAN RENSBURG.
Listening to Congolese musician Baloji's Independence Cha-Cha is a strange paradox as he remembers the blaze of hope spawned out of the 1960s independence and decolonisation movements in the Democratic Republic of the Congo (DRC). Baloji critically comments on the way in which the vote was a limited conception of what freedom meant, singing the lyrics in these English subtitles of the originally Lingala and French song:
Revolution is at the time to vote
Strength in numbers is the antidote
To change the debt into dowry
With as many rights as duties
More points of connection than differences
Watch and listen to Baloji's reworking of what has been dubbed the "mother of all independence songs":
In his last letter before his assassination, Patrice Lumumba, the first democratically elected prime minister of an independent Congo, providentially noted,
"We are not alone. Africa, Asia and the free liberated people from all corners of the world will always be found at the side of the millions of...