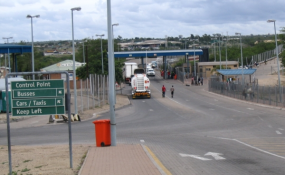 Photo: Faizel Slamang/GroundUp
By Savious Kwinika
Harare — South Africa has extended operating hours to cope with demand for application for permits by thousands of Zimbabweans. Operating hours at the ten centres where nationals from the neighbouring country can apply for the Zimbabwe Exemption Permit (ZEP) have been extended will now be open six days a week, Monday to Saturday from 07h00 to 19h00.
To facilitate and streamline the process, VFS Global, has set up enquiry counters in all 10 ZEP centres across South Africa, where applicants can get validity checks done in person, check documentation, application status, among other processes. VFS is handling the applications on behalf of South Africa's Department of Home Affairs (DHA). "VFS Global is fully prepared and confident that it will complete the quantum of applications within the timelines as prescribed by the DHA," the company stated.
As of November 4, about 62 000 Zimbabweans had successfully completed the full permit renewal process for the ZEP programme. This involves the submission of application and required documents and enrolment of biometrics. To date, of the estimated 197 941 Zimbabwean nationals eligible for ZEP, 163 566 applicants have completed their online forms and 124 942 applicants secured their appointments. Millions of Zimbabweans have sought sanctuary in South Africa following economic problems back home.