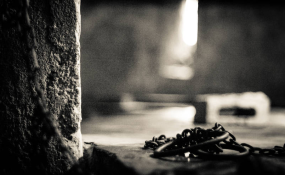 Photo: Andrea Moroni/Flickr
analysis
There's not much news out of Mauritania and the government likes it that way. But things are about to change in one of the last bastions of modern slavery, and where even the free risk jail or exile for speaking out. By GEOFF HILL.
On the ranking for free speech and human rights, even GDP, it's nice to be near the top.
But there's one where South Africa's low score is good, especially given our history. The Global Slavery Index, published once a year puts South Africa in the bottom third, largely free of slaves.
Lesotho, DRC, Namibia don't do as well, but one has to be careful because the term has morphed to include sweat-shops in Vietnam, or workers who are so dependent on free food or housing, they find it hard to move on.
Not so Mauritania in West Africa, always top of the slavery chart and where the practice is closer to the classic version we read in books like Uncle Tom's Cabin: human beings bequeathed from one generation of owners to the next, or presented as gifts at a wedding.
Scholars say it dates back to raids in the 14th century, possibly earlier, when Arabs came...