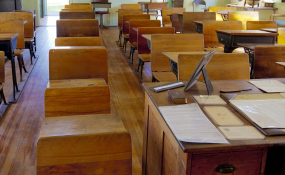 Photo: Lisa Baird/Pixabay
The KwaZulu-Natal departments of Education and Transport have to provide scholar transport to 12 schools in Nquthu by April 1, 2018.
This follows a Pietermaritzburg High Court ruling on Tuesday that pupils must be provided with transport to school so that they don't have to walk long distances.
Equal Education spokesperson Mila Kakaza said: "Learners qualifying for scholar transport in the 12 Nquthu schools, will have more time for teaching and learning in the classroom, for homework, and for rest.
"It means freedom from the burden of walking long, exhausting and dangerous routes to and from school every morning and afternoon."
The two departments must return to court on April 1, 2018 and provide information on the status of the KZN scholar transport policy, the plans that they will make to address the issue of scholar transport in the province more broadly, and the criteria used to determine the need for the provision of scholar transport.
"Since 2014, Equal Education and the Equal Education Law Centre have been working to secure access to safe, government-subsidised scholar transport for schools in Nquthu.
"We have also demanded the issue receive national policy and budgetary attention. We have marched, picketed, and many times formally engaged provincial and national government both in writing and in person."
Kakaza said: "It required three years of activism and a court challenge. While learners continued to walk hours between school and home, risking their safety to secure a basic element of the right to education. It is something the KZN government must publicly account for."
Source: News24