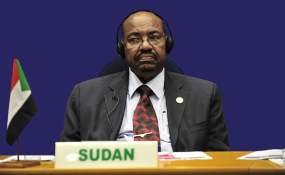 Photo: IRIN
Khartoum — The exchange rate of the U.S. Dollar against the Sudanese pound rose to an all-time high of 23 pounds in Sudanese parallel markets on Monday.
According to economic analyst Hafiz Ismael, the Sudanese pound will continue to decrease against the dollar, as a result of the scarcity of the U.S. currency and the high demand.
"The large difference in demand and what hard currency is actually available comes as a result of the drop in exports, stumbling expatriates' remittances, increase in the demand for the purchase of inputs of production, bread flour shortages, and other purposes such as travel and treatment."
Ismael said that if there is no radical solution for the matter, this difference will increase; which means increasing inflation. He called on the government to eliminate the deficit in the internal budget. "Stop the non-yielding spending such as spending on war and the security apparatus, and take political steps to lead to political harmony, ending of war, work to increase production and revitalise the agricultural sector."
These treatments take time to bear fruit, the analyst said, and people with limited income will be the most affected by the decrease in the price of the Pound: "Because they do not have any cash margin to face the situation."
On 31 October, President Omar Al Bashir's directed the Ministry of Finance and the Central Bank of Sudan to intervene and control the exchange rates, and reduce inflation rates. The directives came after the US Dollar was trading at more SDG 22 on the Khartoum parallel market.
'People are pushed to exchange their money in dollars or land, to preserve their value.' - Hafiz Ismael
Buying land
Ismael denied that the trade in the currency is the main reason for the rise of the U.S. Dollar and the steep decrease of the price of the Sudanese Pound. "The continuous decrease in the value of the Sudanese Pound is pushing people to exchange their money in Dollars to preserve their value."
This turnout to the dollar in an attempt to preserve the value of people's savings "is similar to that of some people's turnout to preserve the value of their money by buying land", Ismael explaind. "The rise of the Dollar and the increase in the value of land is evidence of this trend, which leads to a progressive result in the prices of the Dollar and land alike."