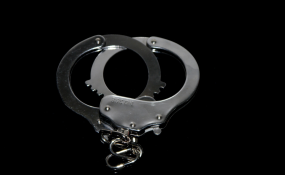 Photo: Pixabay
A 93-year-old grandpa severely assaulted his wife for denying him his conjugal rights despite the elderly couple having last slept together 40 years ago, a local court heard Tuesday.
Nyanyai Usimbe from Njaravani village in Njajena, Masvingo, had his age to thank after Magistrate Victor Mohaadi gave him a wholly suspended 3 months imprisonment.
Usimbe was facing domestic violence charges after he used a burning log and a knobkerrie to beat his wife. The wife Margret Ruvengo's age was not given but is also of advanced age.
A medical report produced in court showed that the wife suffered broken ribs, deep cuts on the head and bruises all over the body as a result of the assault.
Prosecutor Edmund Mapope told the court that Usimbe called his wife to the couple's bedroom soon after supper and told her that he had regained his sexual drive and wanted to make love to her.
Court heard that the wife refused saying she could no longer engage in sexual activities since the couple abandoned sex almost 40 years ago.
An annoyed Usimbe went back to the kitchen where he armed himself with a burning log and a knobkerrie.
He then started assaulting his wife until neighbours came to the woman's rescue.
The matter was later reported to the police leading to the arrest of the nonagenarian.