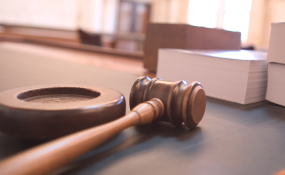 Photo: Joe Gratz/Flickr
By Henry Umoru
Abuja — The two arms of the National Assembly, Senate and House of Representatives, have begun a holistic investigation into the discovery of dead bodies of 26 young Nigerian girls, ages 14 to 18, in a Spanish warship, Cantabria.
The Senate, yesterday, mandated its Committees on Diaspora, Foreign Affairs and Special Duties to investigate the unfortunate incident that led to the death of these women, who were enroute Italy and report back to the upper chamber at plenary within four weeks.
On it part, the House also mandated the Committee on Foreign Affairs to liaise with the Foreign Affairs Ministry and the Libyan government to investigate the cause and circumstances of the tragic occurrence.
Resolutions of the Senate, yesterday, were sequel to a motion by Senator Rose Oko (PDP, Cross River North), entitled, "The Death of 26 young Nigerian girls' en route Italy."
The upper chamber, however, observed a minute silence for the repose of the souls of the 26 young Nigerian girls.
Deputy Senate President, Senator Ike Ekweremadu, who presided over yesterday's plenary warned Nigerians desperate to leave the country for other countries without genuine papers to remain and join hands with others to build the country.
Earlier in her presentation, Senator Rose Oko said, among others: "The Senate notes the mass exodus of our young boys and girls illegally attempting to emigrate to Europe especially to Italy and Spain.
"It further notes that these journeys are through the perilous and hazardous Sahara desert and the Mediterranean Sea."
In the House of Representatives, its position was prompted by a motion moved under "Matter of urgent public importance," by the Leader of the House, Femi Gbajabiamila.