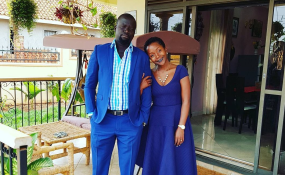 Photo: Anne Kansiime/Instagram
By Jane Justine Mirembe
Rumours have for a while been making rounds on social media about comedienne Anne Kansiime ending her marriage with husband Gerald Ojok.
Kansiime had however not publicly come out to trash or confirm her break up.
Today, for the first time since the gossip mill started spinning, Kansiime has confirmed that indeed her 5-year marriage to her husband, whom she used to adoringly call Dark Chocolate, is no more.
Click http://www.sqoop.co.ug/ for details of this and more interesting stories.