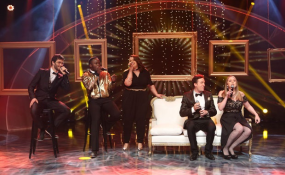 Photo: SA's Got Talent
The acapella group from Cape Town received the most public votes at the SA's Got Talent grand finale on Sunday, 12 November.
The group walks away with a whopping R500 000 cash prize.
In what was undoubtedly one of the most contested SA's Got Talent finales, the six finalists gave some of the best performances we've ever seen!
But it came down to the top three: AnecNote, Art of Dance and Ama-Zebra.
Art of dance took second place and received R50 000 courtesy of Samsung and etv.
And Ama-Zebra took the third spot, earning themselves R20 000.