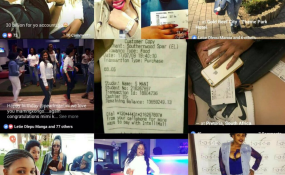 Photo: Supplied
The investigation into how a Walter Sisulu University (WSU) student was incorrectly paid R14m and allegedly went on a spending spree for weeks before it was discovered, is still under way, university spokesperson Yonela Tukwayo said on Monday.
"We are still waiting for a report, so nothing has happened yet," said Tukwayo.
This is after student Sibongile Mani was paid R14m in June for her monthly food allowance instead of the R1 400 she was entitled to.
Intellimali, the company which facilitated the payment on behalf of WSU and the National Student Financial Aid Scheme (NSFAS), alleged that Mani did not report it to them, and it only came to light in August.
Mani reportedly went on a spending spree that included hair extensions and gifts for friends.
Intellimali quickly released a statement saying neither NSFAS nor the WSU had erred in any way and were not responsible for it. No student's financial aid was affected either, it said.
The company reversed the funds, commissioned its own probe, and also asked the police to investigate the matter.
In a statement from Intellimali CEO Michael Ansell, the company said it paid R818 469.20 of its own funds to WSU to cover the loss of what the student allegedly spent.
Tukwayo said the university is still waiting for the outcome of Intellimali's probe, and the police investigation.
"We heard that investigations are still going on, but nothing has happened yet," said Tukwayo.
As far as the university was concerned, Mani would have to pay the money back.
However, Tukwayo said on Monday that since Intellimali had paid back the money Mani allegedly spent, the matter of recovering the money from the student now lay with Intellimali.
Comment from Intellimali and the police were not immediately available.
Source: News24