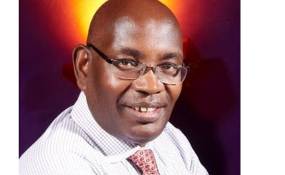 Photo: Daily Monitor
By Juliet Kigongo & Betty Ndagire
Kampala — The leader of Victory Christian Church, Pastor Joseph Serwadda has been sued for failing to pay a Shs115 million debt.
Mr David Sembatya says Mr Serwadda failed to pay the money for a piece of land he sold to him last year.
The land is located is comprised in block 383 Plot 4786 Kajjansi, Busiro.
According to court documents filed before the Commercial Court, the agreed purchase price was Shs189million which was to be paid by Pastor Serwadda through KCB Bank.
"The certificate of title for land comprised in Block 383 was with Unik Aloe Vera on a charge of Shs74million which the first defendant (Pastor Serwadda) through his bankers KCB Bank was paid and the certificate of title was transferred to KCB Bank at the instance of first defendant to enable processing the purchase balance," reads part the court documents.
Mr Sembatya claims that KCB Bank upon receipt of the title forwarded the same to its external lawyers of M/S KISMO Advocates for subdivision purposes and for payment of the balance upon completion of the process.
Court documents indicate that the certificate of title for Block 383 Plot 4786 was subdivided into plots, where Plot 11668 formed the subject of the sale and Plot 11669 was to be returned to the plaintiff (Sembatya) as residue and Shs115million was to be paid by KCB bank for and on behalf of the plaintiff as the purchase balance.
Mr Sembatya avers that despite of fulfilling his obligations under the sale agreement, the defendant has failed to honour the agreement by failing to pay the said balance which he claims as special damages.
It is further stated that Pastor Serwadda retained the title of the plaintiff's mother for Plot 11669 and refused to return it on no lawful justification.
Mr Sembatya contends that as a result of the Mr Serwadda's failure to perform the contract, he has suffered economic set back in terms of business opportunities which are the reasons for selling the property for which he claims for general damages.
Court has summoned Pastor Serwadda to file his defence against the allegations within 15 days from the date the case was filed on November 8.