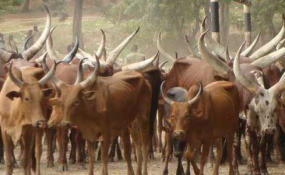 Photo: The Citizen
By James Anyanzwa
Trade disputes and mistrust among member states threaten to scuttle efforts to integrate the East African Community into a single economic and political bloc.
Hardline positions taken by the member states on various issues affecting the region has watered down provisions in the Treaty, which provides for peaceful settlement of disputes.
Chapter six of the EAC Treaty lays down the fundamental principles designed to govern the achievement of the goals of the regional bloc by partner states. These include mutual trust, political will and sovereign equality. Others are peaceful co-existence and good neighbourliness, peaceful settlement of disputes, and equitable distribution of benefits.
The EastAfrican reviewed major trade deals that have caused friction among EAC partner states while threatening the stability of the bloc.
While EAC Common Market Protocol liberalised the movement of labour in the region and set December 31, 2015 as the deadline for the partners states to waive permit fees, only Kenya, Uganda and Rwanda have complied.
Tanzania and Burundi still require work permits for which all non-nationals have to pay fees, contrary to the protocol.
Tanzania has since disregarded calls to abolish work permit fees for other citizens of the EAC and in November last year, the country's Immigration Department only reduced the fees to $500 from $2,000 for EAC citizens seeking to work in Tanzania.
The Protocol for the Establishment of the East African Community (EAC) provides for the establishment of a Customs Union and a Common Market as transitional stages to and integral parts of the Community.
But a report on the elimination of non-tariff barriers in the EAC singles out Tanzania as the country with the highest number of NTBs in the region. For instance, the country charges individuals $2,000 to register any product compared with $1,000 charged by other partner states.
EAC partner states have also maintained restrictions on free movement of capital.
Implementation of common regional integration projects is facing hurdles due to what seems to be a lack of commitment by the member states.
Last year, Uganda abandoned Kenya as the sole oil pipeline from Hoima to Lokichar in Kenya and instead opted for the Tanzania route, leaving Kenya to develop its own pipeline alone.
The deal saw Tanzania respond by taking up its full shareholding (eight per cent) in the proposed 60,000 barrel refinery in Kibaale Hoima district in Uganda.
Kenya has taken up only 2.5 per cent stake in the refinery while Rwanda and Burundi are hesitant to take up the investment.
Kenya also pulled out of an EAC capital markets infrastructure project meant to connect all the EAC stock markets electronically.
Kenya said it has issues with the tender for the procurement of the software that have not been addressed by the EAC secretariat.
On the other hand, Tanzania Uganda and Burundi have refused to sign the Economic Partnership Agreements, which will allow duty free-quota free access of EAC products to the European markets.