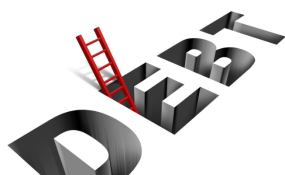 Photo: World Bank
By Emma Ujah
Abuja — The growing debt profile of the Federal Government could be worse and needs to be carefully managed, the International Monetary Fund, IMF, has said.
It said in its 2017 Economic Outlook, released, yesterday, that public debt rose above 50 per-cent of Gross Domestic Product, GDP, in 22 sub-Saharan African countries at the end of 2016 and could rise to as high 60 per cent in countries that had hitherto depended on oil, especially in Nigeria, Gabon and Angola.
Senior Resident Representative and Mission Chief for Nigeria (Africa Department ) of the organisation, Mr. Amine Mati, who presented the report, entitled, "Fiscal Adjustment and Economic Diversification," urged oil dependent economies to urgently diversify.
The IMF chief said debt stocks have risen throughout the region, noting that exchange rates pressures have eased in many countries, as is the case with Nigeria, where debt has risen to as much as N20 trillion.
It also urged actions to avoid crowing out the private sector from the capital markets in the region.
He said diversification of their economies and fiscal consolidation were imperative in the African region.
The multilateral financial institutions also revealed that debt stocks have risen throughout the region while debt service costs have increased.
It pointed out that what the region required was getting the policy mix right and playing to their strengths.
The world body described as "subdued", the current growth in many parts of the African region and expressed optimism that the future would be positive, if the region depended less oil commodities export.
World GDP growth, the IMF said could rise to about 2.6 per-cent at the end of 2017 and rise to 3.4 per-cent in 2018.
It said, "Broad-based slowdown in sub-Saharan Africa is easing, but the underlying situation remains difficult. He revealed that growth is expected to pick up from 1.4 per-cent in 2016 to 2.6 per-cent in 2017, reflecting the one-off factors particularly the rebound in Nigeria's oil and agricultural production, the easing of drought conditions that impacted much of eastern and Southern Africa in 2016 and early 2017 and a more supportive external environment"
"While 15 out of 45 countries continue to grow at 5 per-cent or faster , growth in the region as a whole will barely surpass the rate of population growth and in 12 countries, comprising over 40 per-cent of sub-saharan Africa's population income per capita is expected to decline in 2017."