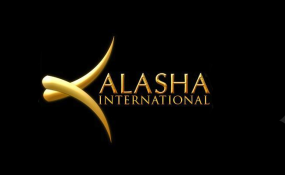 Photo: Kalasha Awards/Facebook
By Kylie Kiunguyu
The Kenyan Kalasha International Awards seeks to honour and represent the five original branches of Film making: Directors, Actors, Writers, Producers and Technicians but has since extended that to include even more related categories.
The Kenya Film Commission registered 237 films this year, which is the highest number of films ever submitted for Kalasha Awards since it's inception in 2010. This year, the Kalasha International has been split in three with the Kalasha International Film Festival set from 4th - 8th December 2017, the Kalasha Awards gala on 9th December and the Kalasha Market set for March 2018.
Notable nominees include the film Kati Kati that has a remarkable 13 nominations and a solo feature in the best special features category making them this years favourite. Another notable nominee is the XYZ show a Kenyan satirical puppet show that has brazenly tackled the type of political issues that not many would venture into, with comedic flair.
The Kalasha International Awards is an annual accolade presented by Kenya Film Commission. Entries into the award ceremony are films and TV series that have been aired on Kenyan television stations.
Here is the full list of the 2017 Kalasha Awards;
Best Comedy, Best Performance In A Comedy, Best TV Host, Best TV Drama, Best Actor In A TV Drama, Best Actress In A TV Drama, Best Documentary, Best feature by a student, Best TV commercial overall, Best short film, Best TV documentary, Best diaspora, Best animation, Best feature film, Best original screenplay, Best Director, Best Director of Photography, Best Lighting Technician, Best editor, Best special effects, Best sound design, Best production designer, Best actor, Best actress, Best supporting actor, Best supporting actress, Best East African Film, Best Documentary by a student and Best local language.